Commercial Landlord insurance
Compare commercial landlord insurance quotes. The comparison system can get you cheap landlord insurance from some of the UK's leading insurance providers.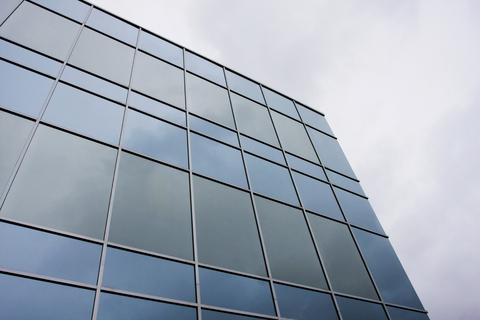 When it comes to ensuring those properties used for trade and business, it is essential to get landlords insurance designed especially for these purposes. Most suppliers of traditional buy to let landlords insurance will also have policies in place for landlords of commercial properties, or will be able to arrange cover if you let them know your needs.
It is essential to ensure that your business or retail property is covered by the correct kind of landlord insurance to protect yourself from all damaging situations. It may include unforeseen costs from reasons that will differ from traditional residential property.
What Is Commercial Landlords Insurance?
This type of insurance works in much the same way as buy-to-let insurance, except that it will also cover the fact that trade is happening on the property. It may also be the case that part of your property is used for business, and part is used for tenants, in which case you will be adequately protected by commercial landlord insurance. This policy differs from residential landlords insurance, and it is essential to have the right one to make sure that you are protected and are entitled to make a claim.
What Does It Cover?
Taking out commercial property insurance means that a wide range of businesses will be covered. And can include:
Shops,

Pubs,

Restaurants,

Offices,

Takeaways,

Warehouses

And more.
Like buy to let landlords insurance this will cover you against several risks including:
Fire,

Smoke,

Storm,

Theft,

Malicious acts and vandalism,

Water damage,

Riots, strikes, and political disturbance.
The individual policy will state just what is covered, and this may vary according to the level of cover you take out as well as the insurance provider. You will usually find that most commercial landlords' insurance policies have optional extras, including accidental damage.
Why Commercial Property Insurance Is Important
Commercial properties are exposed to all the same risks as buy to let properties, though they are also subject to many others that would not be covered on residential landlords insurance. The policies you will find specially made for commercial properties will usually include additional factors and will, therefore, protect you in the circumstances applicable only to commercial/ residential properties.
By taking commercial property insurance, you will make sure that you are covered against any damage to your property, protecting this vital investment. It might include damage to your fixtures and any costs involved in repairing the building.
You will also be covered against loss of rent should your property remain unoccupied after some damage has occurred and is being repaired.
Depending on the kind of business, you may also be covered for individual liability, including that which can protect the industry employees and the owners of the property.