Cheap Landlord insurance
Compare landlords insurance. The comparison system can get you cheap landlord insurance cover from UK's leading insurance providers.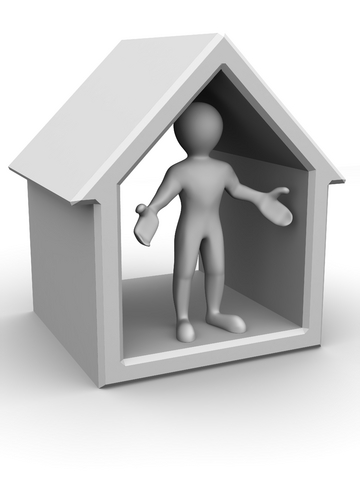 Landlords insurance is not legally required to have in order to let out your property, however it is generally recommended.
Why? Because properties are worth hundreds of thousands of pounds and are seen as long-term investments. They are worth protecting against both acts of nature, accidents and deliberate acts by the tenants.
However, there are a few alternatives to landlords insurance which some landlords may choose to opt for.
Pay Yourself
This is the most basic form of protection. This means that you will pay for any damages as and when they occur, out of your own pocket. In many cases landlords may have no trouble doing this – but only if a serious problem never comes up!
Should your property be devastated by fire, or vandalised by tenants, it can cost tens if not hundreds of thousands to repair. And in the event of total devastation, the complete value of your home could be destroyed.
It may seem unlikely that such damage can occur, but this is a risk that you are choosing to take if you decide to make all payments out of your own pocket.
Use Normal Home Insurance
Many landlords who have become landlords by accident may think that keeping their old home insurance on the property will protect when there are paying tenants living there. This is one of the top mistakes that new landlords make.
The truth is that your normal home insurance will be useless. This is because you are now using your property as a way of earning income, and your traditional home insurance does not apply. In the event that anything should happen, you will not get the compensation that you were expecting.
Choosing Individual Insurance Packages
There are a number of insurance packages available that might protect areas of your home. For example, you could take out an insurance package with British Gas that protects any faults to the boiler and gas systems in your home, or you could take out a package that will protect your electrics.
These are useful insurance policies to have, as they ensure any problems that occur will be fixed properly – and they will cost only a fraction of a complete landlords insurance package. However, you also need to bear in mind the bigger picture – that the building and structure of the property is where the most value lies.
Therefore, the most important kind of protection is for your building. Contents, fixtures and other areas of owning a property are also likely to be included on a comprehensive landlords insurance policy, depending on the insurer.
The Risks of Going Without Landlords Insurance
Property owners face a number of risks when it comes to putting their property into the hands of virtual strangers. Whilst many tenants will take good care of your property, there are those who will  damage the fixtures, or who may even be unable to keep paying their rent. On top of this there is always the risk that damage could occur as a result of fire or natural events.
Missed Rent Payments
With the country going deeper into recession the possibility that tenants may not be able to pay their rent is now becoming more and more common. In the case of residential lettings, benefits will normally replace the income, though this can take months to sort out. And when the letting is commercial, landlords are often left high and dry when it comes to their rental earnings.
The main risk in these situations is that the landlord will still be covering huge outgoings, including business rates or their mortgage, and they will have no income to pay them off. If you have not taken out adequate property insurance, then this situation won't leave you very well off.
Many landlords have simply seen landlords insurance as an optional extra, but will all the risks that there are this is simply a bad decision.
Fire Damage
In your own life it is unlikely that you have every had to claim for fire damage in the past. However, you never know when situations will occur which will require a great sum of money to repair the property in question. Looking at the commercial and domestic fire statistics, claims are on the rise.
If you choose not to take out insurance then you will have nothing to fall back on in the event that fire and other risks destroys a part of your property. These costs can quickly add up to tens or even hundreds of thousands, whereas the savings on not taking out insurance will be considerably less.
Insurance is there as a way of protecting against these kind of claims. Not only will they protect you from having to fork out huge sums of money, they are also there to protect the investment you have in your property, and to help you out if you rely on the income from rent.
Damage Done by the Tenant
The last major risk when it comes to avoiding landlords insurance is the damage that your tenant can do to the property. The majority of tenants will take good care of your property and its furnishings, but there are always cases where tenants will cause extreme damage to the home – at times leaving it unliveable and costing thousands to repair.
Many landlords decide to rent out their property simply as a way to earn money, or whilst waiting for the value of their home to increase – and many simply fail to recognise the potential risks that tenants can pose. After all, nobody wants to imagine that their tenant would willingly cause damage to your property. Unfortunately this kind of situation is all too common, and landlords have been left stressed and with a heavy financial burden.
Find Peace of Mind
Landlords insurance is there to give you peace of mind. When these kind of events do occur you can be sure that they will be that bit easier to deal with. Not to mention the fact that you will never experience a loss of earnings, or even a loss of investment altogether. Insurance is there to cover your property in a number of circumstances, and it's important that you do not undervalue your property by taking out the right policy for you.